Adding a Recipe
To add a new recipe, click on the 'New Recipe' button at the top of the screen.

This will bring up a new screen requiring you to name the new recipe that you are setting up.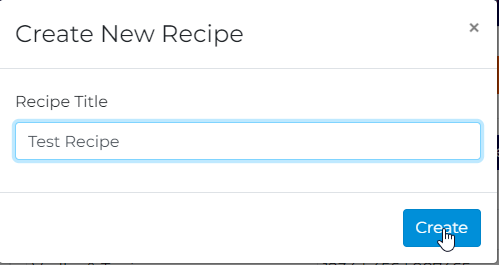 Once you have named the recipe, click 'Create'
From the next screen, you are able to search for the products to add to the recipe and click the plus button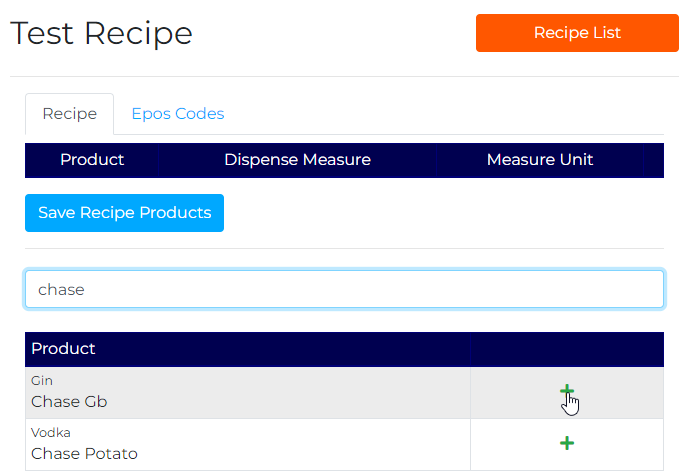 When the product(s) have been added, you set the serving sizes as follows: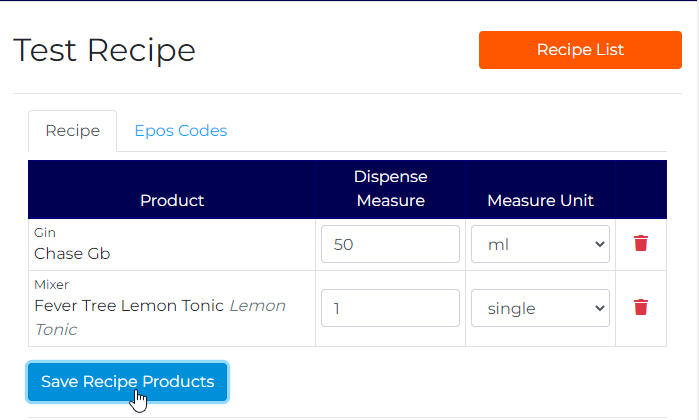 When you have added all of the products that are needed, click save.
When you return to the Recipe List, you will see your newly created recipe.