Completing a Food Audit
To complete a food Audit, you set it up in the same way as the liquor audit, however ensure that the type of stock has been amended to select the food stock.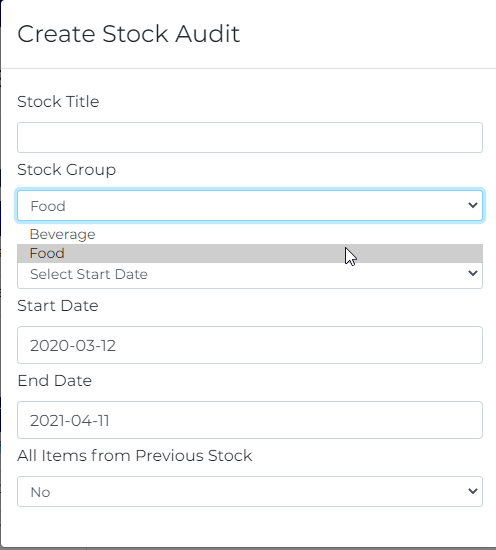 When setting up the stock you can include all items from the previous stock to ensure all items (even when the open/close count is zero) are available on the countsheets.
To export/import the countsheets you follow the same processes as a liquor audit. 
To add deliveries, you can add the cost element of a delivery as follows: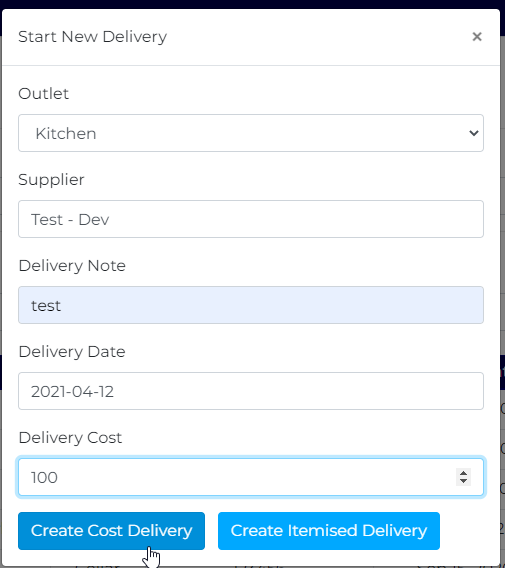 You are also able to create itemised deliveries in the same way that you create a liquor delivery.
To see the deliveries, change the stock group in the top left hand corner to the relevent area: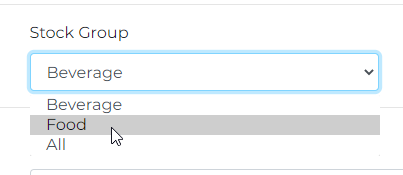 This will bring up a list of all deliveries that are associated with the relevent stock group:

From here, you are able to view, edit and delete any delivery. You can change the date range at the top to ensure all relevent deliveries can be viewed. 
To view the stock result after the count has been inputted, click on view Audit and it will come up with the following screen: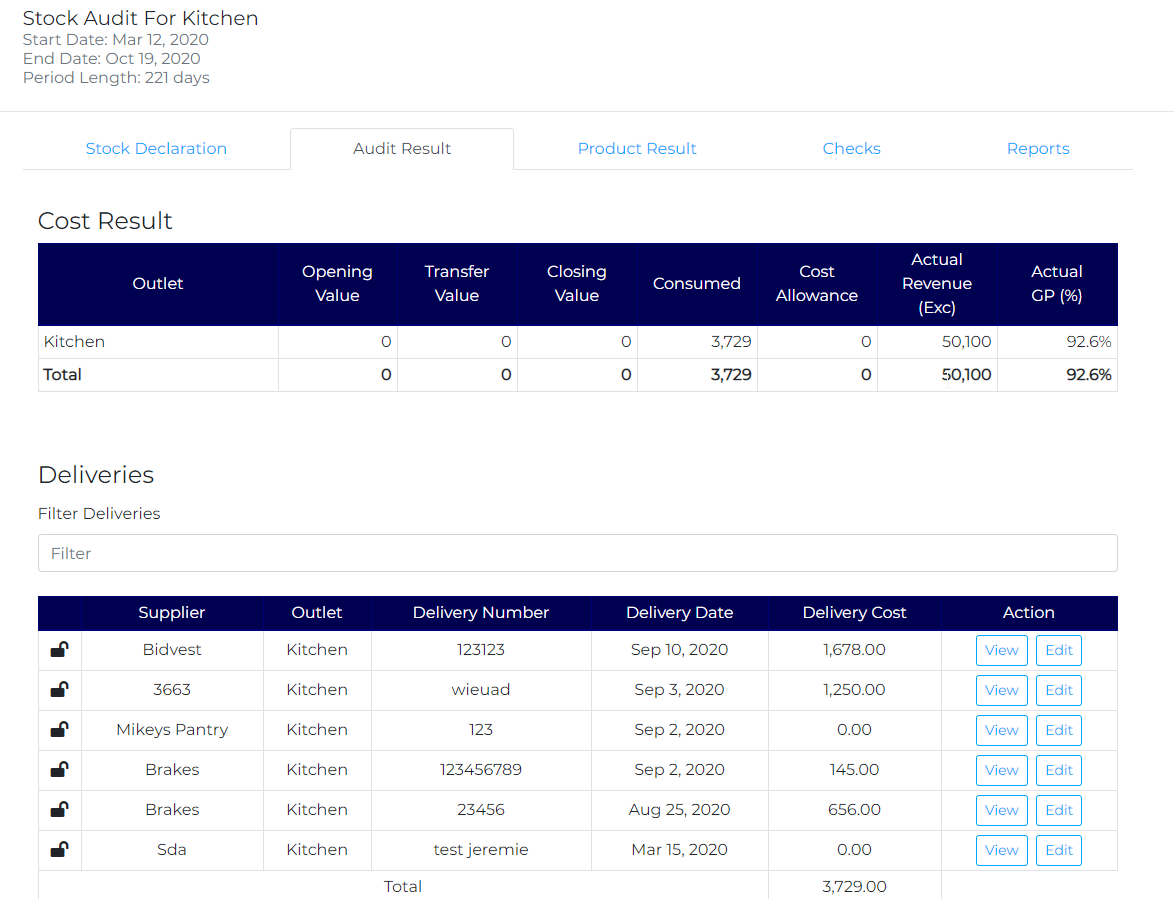 The first table shows you the breakdown of opening value, transfer value, closing value, consumption value, allowances (cost), Revenue and GP produced from the inputs.
The second table shows all deliveries that are associated with the current stock period.
The product result shows you itemised products and their opening/closing counts in order to sense check.