Enter a Delivery
To enter a delivery, navigate to the Deliveries Tab on the left-hand side. Then, click on the Create Delivery in the top-right. This will bring up a pop up. Select the outlet in which the delivery is relevant to. Then, enter the supplier name and the Delivery number that is associated with the delivery then select 'Create Delivery'.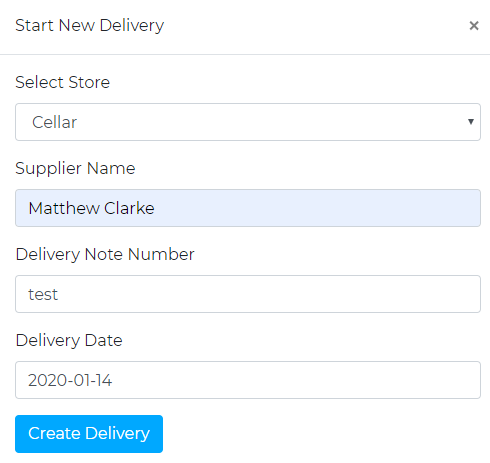 This will open a new screen, in which you can enter the invoice number. You can then search for the products, enter the quantity and click 'add'.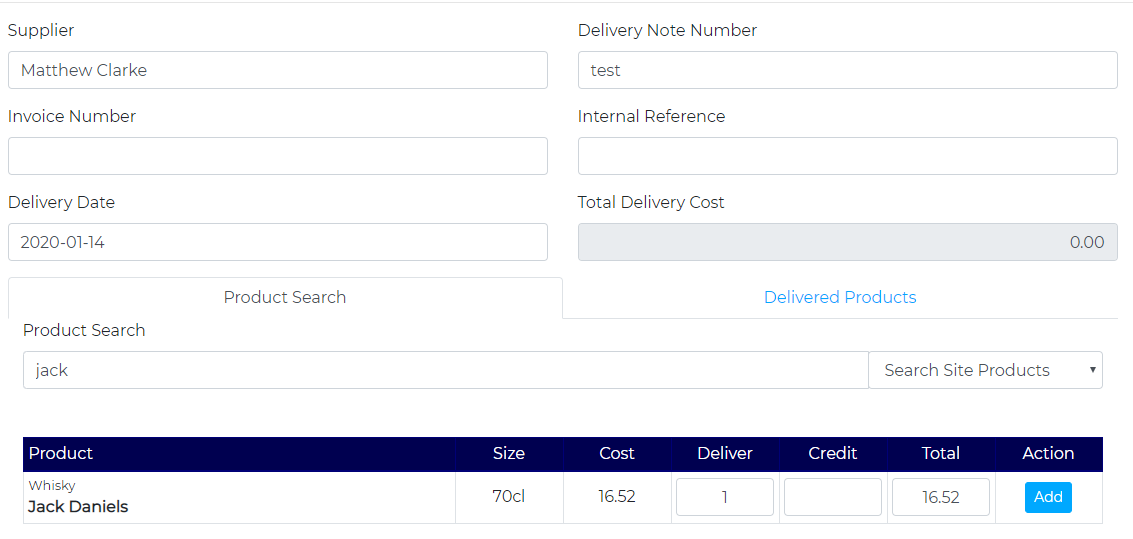 This is automatically saved so once all products are in you can click on the Delivery Summary to take you back to the main delivery screen.
To change the stock group, simply navigate to the 'Stock Group' dropdown at the top left hand of the page. From here, you will be able to select from which stock group you are creating a delivery for, i.e. Food/Beverage Stock.